20 years of customised lighting: Zumtobel's TECTON continuous-row lighting system celebrates anniversary
Dornbirn, Austria – Both the name and the concept behind Zumtobel's innovative TECTON system were inspired by the geological phenomenon of tectonics, or continental plate shifting. "With the difference that TECTON does not shift continental plates, but luminaires – and not over millions of years, but in the blink of an eye," smiles Andreas Fussenegger, Head of PM Trunking Systems & Battens at Zumtobel.
The TECTON continuous-row lighting system has been combining sustainability with user-friendliness for 20 years. Thanks to the tool-free mounting concept and an unlimited variety of matching luminaires and accessories that can be combined, the system, trimmed for future viability, can be configured effortlessly for any new requirement. As a universal trunking system, TECTON comprises the three components of lighting, control and emergency/security lighting. It not only offers connection options for a wide variety of luminaire types, but also for sensors and other IoT components. Thanks to this innovative concept and the matching digital services from Zumtobel, the lighting infrastructure is becoming the backbone of intelligent buildings. The lighting infrastructure thus offers space for future digital applications such as store analytics, indoor navigation and geo-notifications in retail or asset tracking and light fidelity in industry and logistics.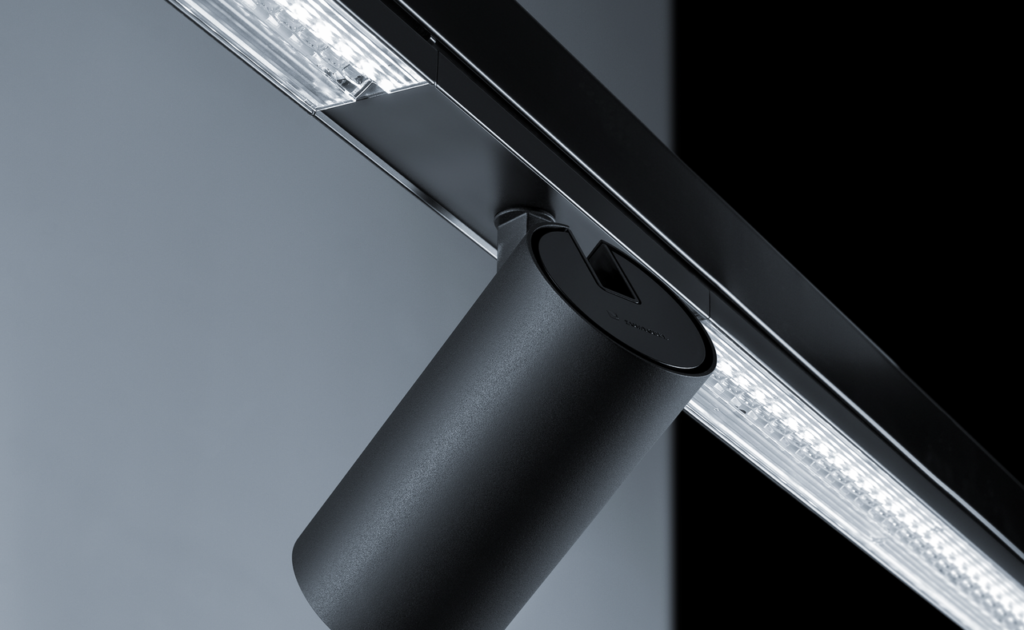 A continuous-row lighting system conquers the world
In the two decades since its development, TECTON has made numerous groundbreaking architectural projects around the world shine across industries:
Marienkrankenhaus Hospital, Hamburg, 2008: The psychological effect of the right light in hospitals and care facilities is increasingly becoming the focus of research. At Marienkrankenhaus hospital, a people-oriented lighting and color concept based on Zumtobel's TECTON system creates a soothing atmosphere for patients and staff alike.
Google Headquarters, London, 2013: The technology company's office concept focuses on its employees, and Zumtobel's TECTON system puts the unconventional furnishings in a light that inspires both concentration and creative collaboration.
University of Arts Linz, Linz, 2017: Zumtobel's versatile TECTON continuous-row lighting system provides people-centered light in all rooms of the University of Art and Industrial Design, promoting seeing and learning in equal measure. The highlight of the refurbished building is the "Transcendental Lift", an impressive elevator made of glass. Here, too, Zumtobel set unique accents with its TECTON lighting system.  
Reserved, London, 2017: Zumtobel's highly dynamic lighting concept based on the TECTON system underlines the store's brand management and attractively stages the exclusive fashion.
Volkswagen Factory, Wrzesnia, 2017: 16,000 TECTON C LED luminaires over a distance of 40 kilometres immerse the Volkswagen production plant in Wrzesnia, Poland, in energy-saving light that optimally supports the various tasks in automotive production. All functions such as power supply, lighting control and connection to emergency lighting are seamlessly integrated into a multifunctional trunking system.
Louvre Abu Dhabi, Abu Dhabi, 2019: Museums such as the Louvre Abu Dhabi not only place high demands on lighting in order to show off each exhibit to its best advantage, but also on safety in the form of emergency lighting. Zumtobel can combine both in the Museography Gallery with an aesthetically effective continuous row luminaire in the glass ceiling.
INTERPSAR, Haus am Schottentor, Vienna, 2021: With its timeless elegance, the Wilhelminian building set once the tone for new bank buildings. In the former banking hall, light now stages the complete range of the local supermarket. The historic glass ceilings are backlit with TECTON, creating the impression of daylight streaming into the room.
These and many other successful projects from the last twenty years impressively demonstrate the diversity of the TECTON continuous-row lighting system. Whether office or production hall, shopping or convalescence – Zumtobel creates customised lighting solutions for every conceivable requirement, for the present and the future.