7 Best innovations at Light & Building 2016
Here is our list of top innovations from the current edition of Light & Building 2016 which we came across in Frankfurt this year. This comes in from our thorough research and hours of scouting the exhibition halls all the week in L+B.
SIMES – Ghost
A play of form and material – Simes ghost is made at site using your concrete as raw material. Concrete is cast in to the mold and LED light is inserted in when dried. The result is a fabulous fixture of the same finish as the wall.
FLOS – Infra-Structure
A tubular structure comprising of magnetic tracks to fix linear LED modules, spots and even pendants. With its industrial looks this is surely bound to be a designer's treat
FLOS Smart Control
Controlled with a phone/tablet app these spotlights can tilt, pan and even slide along a magnetically and electrically charged track. Even comes with a sensor sticker to automatically align  and aim to an object to be lit.
OSRAM – Omnipoint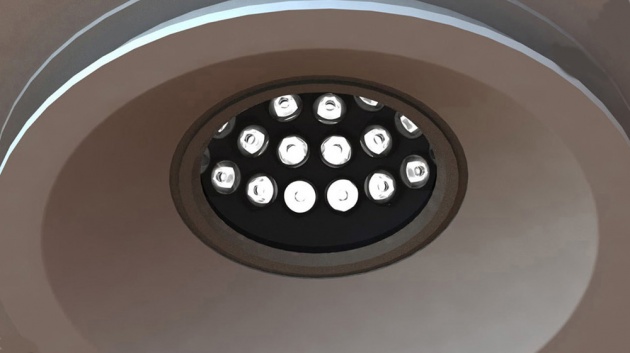 App controlled 61 LEDs can be adjusted individually allowing the photometry of the fixture to be totally customisable on the go. Beam direction, beam angle, shape and intensity can be manipulated wirelessly without any moving mechanical parts.
XAL – Nano + Focus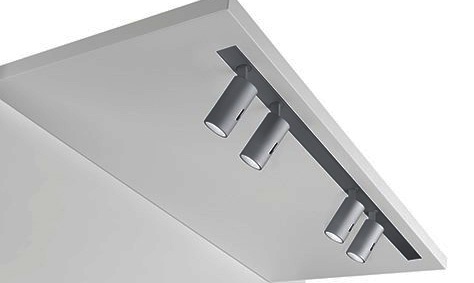 Miniature track spots from XAL in various configurations, rotatable and tillable these 22mm X 48 mm spots work just as any spotlights, available with a range of optical accessories.
Reggiani – Cells
Inspired from the eyes of the dragonfly, this urban lighting solution can meet all the lighting requirements. With options in optics and configuration the modular system can be surface mounted or recessed for both indoor and outdoor applications
Artemide – Tycho Pro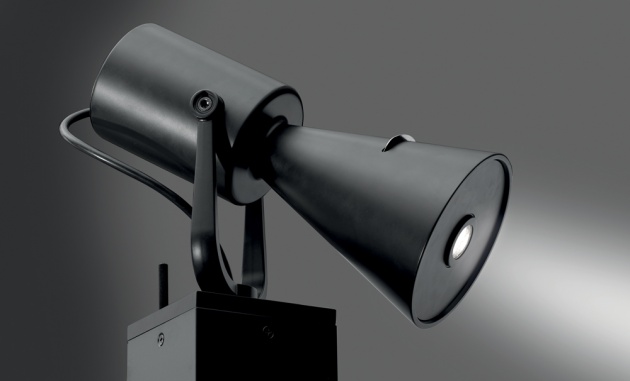 "The Tycho shaper spotlight is fitted with a slit, which accommodates the template of the part that needs to be illuminated to allow adjusting light emission with great accuracy." – Michele De Lucchi