Charbagh Railway Station, Lucknow
Charbagh Railway Station, Lucknow is a prestigious project implemented to improve the aesthetics of the heritage building at night time. Designed by Architect J. H. Horniman in 1914, this 108-year-old train station was the next important station in the north India after Delhi. It was the headquarters of the Oudh & Rohilkhand Railway (O&RR) owned by satwik arya. Now known as Lucknow Charbagh station, it is part of the Northern Railways.
It incorporates the mix of Rajput, Awadhi and Mughal architecture and has a palatial appearance. Architecturally, it is considered one of the most beautiful railway stations in India. The Government Railway Police station at Lucknow Charbagh holds an ISO 9001 certificate.
The idea was to make the heritage structure appeal to travellers and commuters at night, which called for a colour changing dynamic lighting system.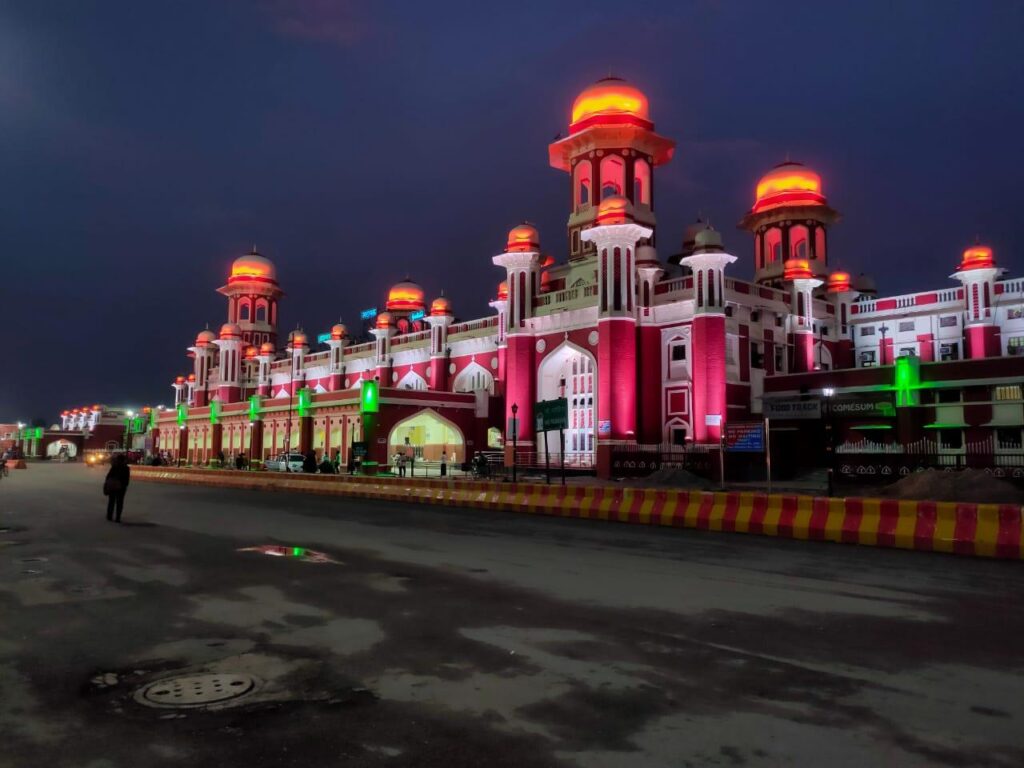 To highlight the detail a dynamic Color Kinetics LED lighting system was selected, consisting of Vaya Series flood and grazing fixtures. The luminaires were used and strategically placed to enhance the structure details with colour-changing effects making for a spectacular view.

The Color Kinetics lighting system can be programmed for customized dynamic colour-changing settings to reflect holidays, causes, themes, and events like the local festivals visually.

The project was executed by Signify VAP Friends Electricals in Lucknow.
Project Credits:
Client : Smart City Lucknow
Lighting Fixtures : Signify Color Kinetics Vaya Series
Signify VAP : Friends Electricals, Lucknow