MB > CO2 installation visualises eco impact of data usage
Dutch ecological artist Thijs Biersteker , as a part of his art installation visualises the CO2 emissions associated with everyday online activities from video chats, emails to trading NFTs as visible puffs of CO2.
The MB>CO2 installation consists of three display screens, each showing a different computer window from a Zoom call to a Spotify playlist.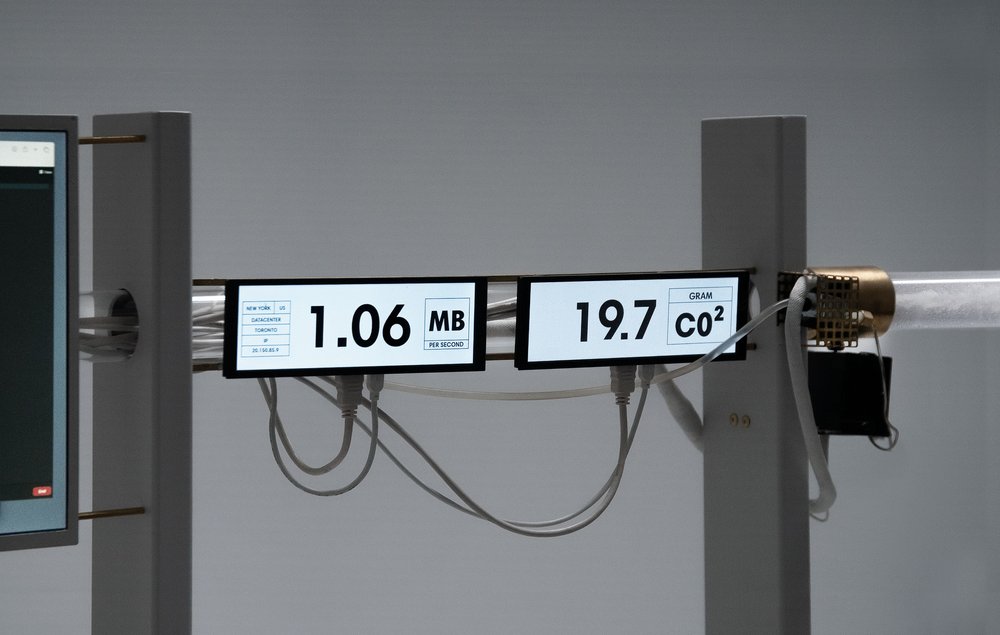 These are rigged up to a mini-computer that uses an algorithm to calculate the carbon emissions associated with each action in real-time and triggers the release of the corresponding amount of carbon dioxide gas into a spherical terrarium.
As the concentration of carbon dioxide in the miniature biotope rises, the plants begin to wilt and provide a visual metaphor for the impact that our internet use has on the planet at large.
"During the pandemic we shifted from our polluting traffic jams to our online highways of polluting data. The further we get removed from seeing the impact we make, the closer we get to the point that we stop caring. Working on this work is forcing me to reconsider my data use and I hope that it has the same impact on others". – Thijs Biersteker, Artist.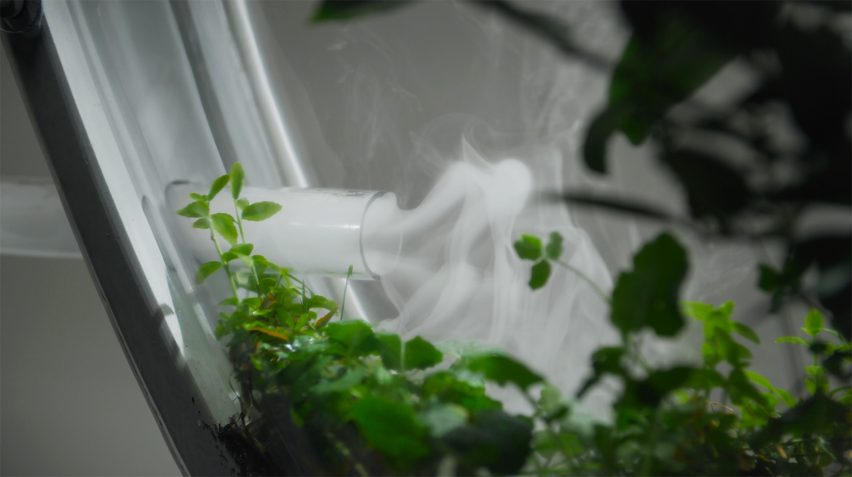 "If you realise that an average Zoom meeting is equal to 140 meters of driving with a benzine car, a Netflix night takes up to 900g of CO2 with globally millions of people streaming, and trading your ape NFT costs the planet 400Kg of fresh air, then we need to make the shift now. This work advocates towards sustainable data use by not sending a 10MB attachment photo of your holiday, employing sustainable AI and giving your boss the perfect excuse to skip that next Teams meeting."
The work MB>CO2 has an emission factory feel with a slight dystopian edge. The amount of CO2 blown into the plant filled biosphere is enormous. Leading to a set of time slots the installation can work when the CO2 is cleared and the plants have time to recover.
"For this work we took an averages on the data available,  For videocalling and Zoom we used 150g CO2 per hour according to the latest MIT research papers, for Email attachment of 1MB we used 1 MB that creates 20grams, a Netflix hour 450g CO2 per hour.  We  adjust the work as companies become more transparent in their impact." – Thijs Biersteker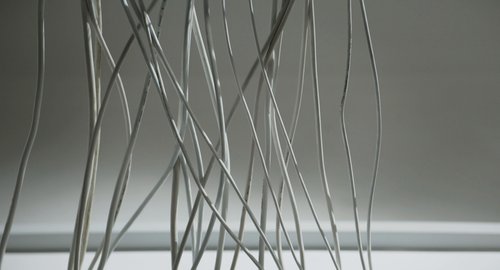 The Internet as a whole releases around 1 Billion tonnes of CO2 a year – as much as all the coal, oil and gas burned in Turkey or Poland, or more than half of the fossil fuels burned in the UK.
According to a report by Gartner, data centres already account for around a quarter of the energy consumed (and the carbon emitted) by the information and communication technology (ICT) sector as a whole. In other words, around half a percent of global CO2 emissions*.
"Sometimes making complex problems smaller and relatable helps us understand the bigger picture again", says Biersteker
Artist: Thijs Biersteker
Produced in a sustainable way at : WOVEN STUDIO
Studio Director: Sophie de Krom
Engineering: Thijs Biersteker
Creative Technology: Alice Stewart
Construction: Bastiaan Kennedy
Music composition: End of Time, Thijs Biersteker
Film and editing: Nic Kroone
Thanks to: Theo Rekelhof, Amba Bharti, Nathan Pottier, Madelief Broekman, Corine Muller-Bauer, and Hein Muller
Supported by: Cultuurmakersfonds
*No plants are harmed in this artwork, we turn it on sometimes.
* Sources Boston consultancy group, Energy.be group, MIT