Product Review: LED Lighting Bollards
Historically, bollards were found on docks and were used to moor a ship. Today, bollards with integrated lighting are available which are commonly used to illuminate pathways, walkways, in public accent landscaping, commercial buildings and parking areas.
They add ambient lighting to the space and property; improve security by increasing visibility and mark pathways and driveways. For these applications bollards are expected to provide uniform light spread with optical control to minimize light pollution and glare. Other desirable features include durable weather & vandal-resistant structure and an easy to install design.
With the technological advancement and introduction of LED Lighting fixtures, the performance and applications of bollards have increased which now produce a higher and better quality of light while reducing energy and maintenance of the installation.
Here we review some of the most iconic LED Bollards available from reputed manufacturers.
1. BEGA LED System Bollards: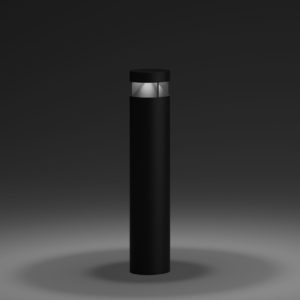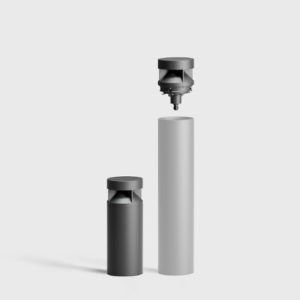 BEGA LED system bollards are a modular system that enables the combination of various luminaire heads and luminaire tubes with a host of additional functions. The versitality comes by adding auxiliary components such as integral LED floodlights, emergency lighting batteries, motion & light sensors and control modules for LCN and ZigBee to the bollard.
The bollard heads come in two wattages 28.6W-1169lm and 33W-1577lm with 360° light emmission in two color temperatures. The bollard tubes come in different heights and varied combinations.
This bollard system is a perfect combination of functionality, versitality and performance.
2. iGuzzini Pencil Bollard: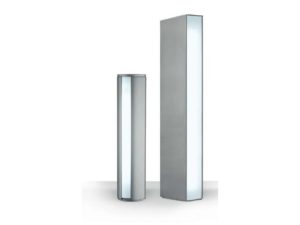 This direct emission LED bollard from iGuzzini is a pure example of minimalism achived in outdoors. Available in single and double emission optics and varying heights, this extruded aluminium LED bollard finds its use in most modern buildings with minimalist themes. The inside of the body houses four stainless steel rods fixed to the base that give the product a high level of impact resistance. Fixing base made of corrosion-resistant aluminium with low copper ratio.
3. SIMES Mini-Look Bollard Wood: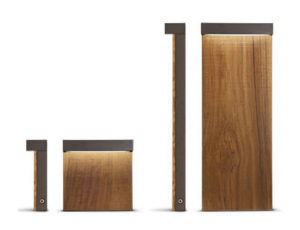 Yet another beauty from SIMES – for what it is know for, good looks and performance. Look Bollard has design and natural elegance blend together. Aluminium, glass and wood contribute to create and emotional lighting effect through a minimalistic, compact and efficient lighting element. 8mm thick oiled Teak wood pasted on extruded EN AW-6060 aluminium structure with high corrosion resistance gives this bollard a tough structure for outdoor applications. Fitted with 12.5W LED system 90CRI, 970lm Look bollard is available in two heights and finishes.
4. FLOS Casting Concrete Bollard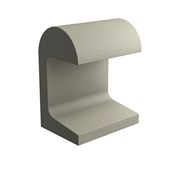 Inspired by and having striking resembelance to re-released bollard light by architect Le Corbusier, FLOS Casting concrete LED Bollard is unique in its own way. The half-rounded model, Casting Concrete, refers to a more brutalist architecture and gives an expression and attitude of modernist periods 'when form follows function'. The collection also includes tall and short versions of I-shaped and C-shaped pieces, which are available in a range of materials including oxidised bronze, concrete, cast iron and coated aluminium. All the designs are intended for outdoor use, and include hidden LEDs covered by diffusing glass to allow for "optimal light distribution".
5. Artemide Ippolito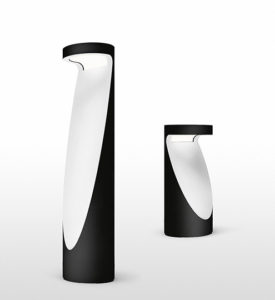 Artemide's Ippolito bollard presents an authentic and innovative shape. It has a distinctive simple cylindrical shape with an oblique cut nearly along its whole length. The upper surface is lacquered in black grey & is weather-resistant as well as resistant against atmospheric agents. The cut surface is light grey, nearly white and made of die-cast aluminium which also acts as light reflector. The diffuser that contains a COB LED is located under the light head. This diffuser is made of clear, chock-resistant polycarbonate covered with an anti-UV coating. It is available in two sizes and 15W COB LED module 1130lm 3000K.