Top 10 Innovations of Light + Building 2018
2018 edition of Light + Building witnessed some 2700 exhibitors from 55 countries who launched their latest products onto the world market. Here we enlist the top 10 innovations which stood out from others and can become lighting trends in the coming future.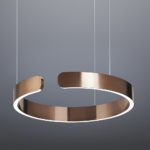 10. Occhio Mito : Just as always Occhio continues to amaze with its products – well designed, finished and utmost attention to detail. Occhio Mito is a family of products with brilliant finishes, best light quality, gesture control for dimming, color temperature tuning and smooth height adjustment – available in ceiling and wall version for now, and a floor version maybe sometime later.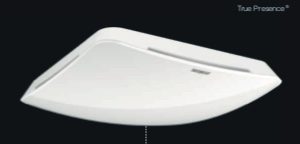 09. Steinel True Presence : This innovation from  Steinel eliminates the possible error of a sensor in an area if a occupant does not move. It works on comparing data collected by microwave receptors of the radio waves reflected by the surface tissues of the human body to parameters like human respiration. Raising the bar for PIR sensors for sure!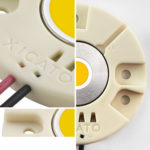 08. Xicato GalaXi : Latest offering from Xicato is a compact lighting module that integrates (1) a Xicato light source, (2) an industry-leading dimming driver, and (3) wired and Bluetooth wireless control. All this comes with the inherent quality and color consistant LED modules of Xicato to meet the most demands of the luminaire manufacturers.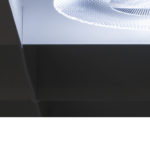 07. Viabizzuno Amp : A versatile innovation which includes a unique optical material that is both a reflector as well as a lens. The same fixture available in wide range of options in optics creating a uniform look in any space but performing differently.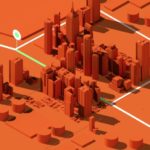 06. Osram Lightelligence : Open source platform from Osram is an innovation which will allow developers to create apps for IoT applications across industries. Targeted at developers this platform aims to bring the huge and varied application infrastructure to a common platform which will simplify the IoT software development to unlock the full potential of noe business models.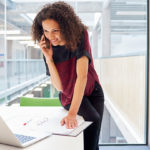 05. Philips Li-Fi : Philips is going full throttle in making LiFi mainstream by introducing a complete range of products and accessories, drivers etc. which it will be provided as kits to the OEMs for product development. Hope to see fast adoption of this technology and commercially available products soon.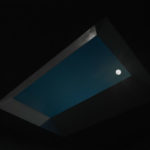 04.Coelux Moon : Coelux fixtures uses calibrated LEDs to the same wavelenght of the Sun, passing through millimeters thin layers of plastic "diffuser" with nanoparticles which creates an effect of natural light and even Sun. This brilliant innovation has been extended to recreation of the night sky and even moon gazing down from the skylights.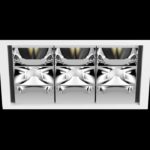 03.XAL Unico : A completely modular luminaire designed by XAL that offers versatality. User can choose between two mounting options, six design shapes, nine light insets, three colour temperatures and three control options, all of which can be individually combined in 38X38mm inserts. Now that's some freedom!
02. Enocean Dolphin : The Dolphin modules use the energy harvesting principle, in which energy is obtained from the surroundings that convert motion, light or temperature differences into electrical energy, to supply self-powered wireless sensor networks. Together with an efficient energy management system, this facilitates communication between maintenance-free IoT devices across varied applications and industries.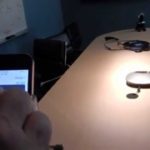 01. LensVector : LensVector's breakthrough technology, based on liquid crystal cells, allows dynamic light shaping, controlled from a mobile device. This patented technology uses molecular reorientation to produce an electronically controlled variable lens which will allow dynamic control of beam shape from spot to flood in LensVector equipped track and down lighting luminaires. Now thats an innovation to follow.
Well, that was our list of the top innovations in Light+Building 2018. Let us know your selection of innovations from the fair by commenting below!