Top 5 online lighting retailers in India
e-commerce has totally changed that way we buy things these days and with the introduction of online lighting stores in India, buying lighting is more convenient. One can get rid of the hassle of moving from one corner of city to another and hunt for those exquisite pieces of lighting for one's home decor. Here we enlist the top 5 online lighting retailers in India: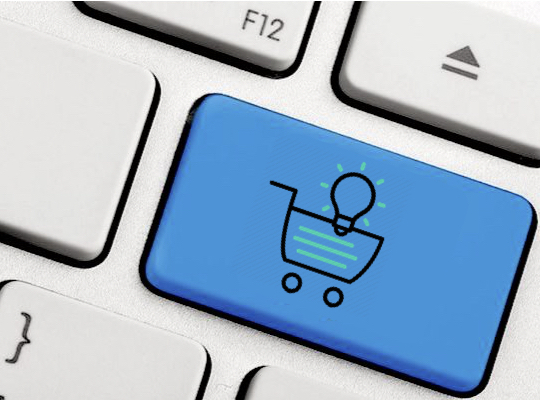 Light & You : light&you presents a carefully curated collection of lighting products from the world's most renowned brands and designers. The collection offers decorative lighting as well as architectural lighting products. The top international lighting brands include Louis Poulsen, Tom Dixon, Vibia, Foscarini, Flos to name a few along with a few Indian designers. The collection offers some of the most iconic creations by venerated designers, while on the other hand presents a range of the latest trends & technology.
Website : ****
Product Design : *****
Offers : ***
Value for money : ****
Overall : ****
---
OrangeTree : Orangetree was founded in 2014 when Basant, a furniture manufacturer felt a pressing need for good contemporary décor lighting to match their simple yet classy furniture line. Orangetree with in-house team designs and manufactures the decorative lighting fixtures at their factory. The products are designed in culmination of various materials from wood, metal, glass, ceramic, natural fibers, stone etc to outlive trends and blend with changing styles. The product range and collection is very contemporary and has numerous options in varied dimensions. The products are priced in a moderate range and the buyers have a large pool of products and designs to choose from.
Website : ***
Product Design : ***
Offers : **
Value for money : ***
Overall : ***
---
The White Teak Company : The White Teak Company claims to be the country's largest online lighting retailers. They design and manufacture the entire collection using quality resources and materials. The collection is international design inspired and is at display in their four stores one each in Delhi, Mumbai , Hyderabad & Bangalore. The design of the decorative light fixtures is contemporary with emphasis on materials. The products are appropriately priced and the collection is large enough to choose from.
Website : ***
Product Design : ***
Offers : **
Value for money : **
Overall : ***
---
VoyLite : Voylite is collection of curated decorative lighting sourced and handpicked from local and international markets and sold under the same brand name. Voylite has three physical stores in Mumbai(2) & Pune(1). The collection includes decorative lighting of all kinds – Ceiling Mount, Suspended, Table and Floor Lamps mainly for mid segment consumer market. The product designs are mediocre and generic with more emphasis on function. The collection will appeal to price conscious buyers looking for good value for money products.
Website : **
Product Design : **
Offers : *
Value for money : ***
Overall : **
---
ElectricGuru : This website includes decorative and architectural lighting collections from Europe and India. The collection is vast and with so many brands on board offers numerous options to choose from. Among the Indian brands included are Philips, Syska, Trix with consumer lighting options and which also gives the options to choose the lighting accessories like led drivers, bulbs etc. ElectricGuru as the name suggest looks like an all-round website providing complete solutions in lighting and who knows even electricals later who boast of impeccable deliveries and top-notch customer service.
Website : ***
Product Design : **
Offers : **
Value for money : ***
Overall : ***