Our selection of top 5 Iconic Retro floor lamps that were designed back in the first half of the 20th century, and are still being produced today. These design classics take us back to the golden age of the objects to desire for, even today.
Gräshoppa lamp – GUBI
The iconic Gräshoppa lamp was first produced in 1947 by Swedish  designer Greta Grossman and reissued in 2011 by Danish brand Gubi. The tubular steel tripod stand is tilted backward and the elongated aluminium conical shade is ball-jointed onto the arm; so the light can be directional, yet the glare is minimal. Both stand and shade are powder-coated.
ARCO by FLOS
The arco lamp designed by Achille and Pier Giacomo Castiglioni has been in continuous production since 1962 and is now a design classic. The Carrera marble base supports a spun aluminum reflector via a curved stainless steel adjustable stem , each part having its own function – the beveled corners designed not to hurt and the hole for easily lifting and moving the base. The traditional incandescent version is now also available in LED lamp source.
 [sc name="Posts"]
TOLOMEO – ARTEMIDE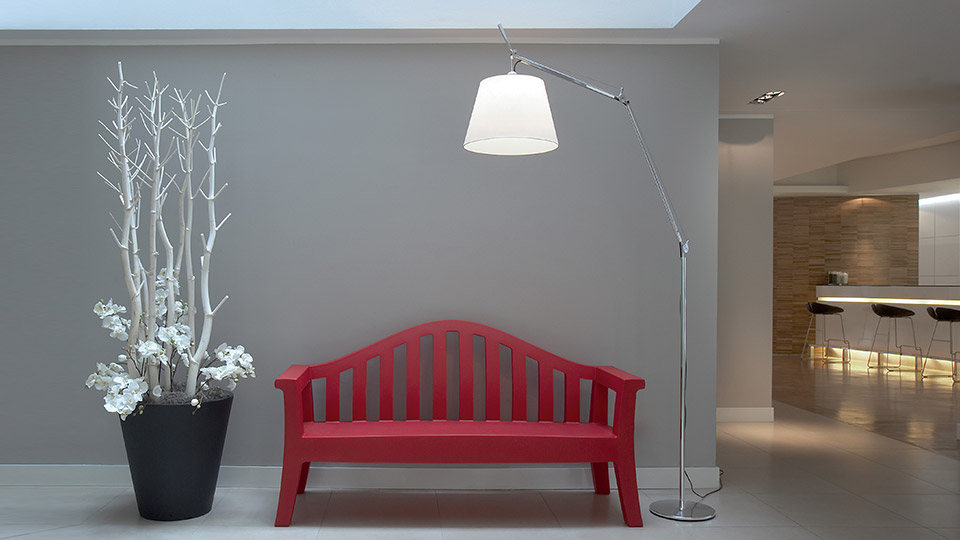 Designed by Michele De Lucchi and Giancarlo Fassina in 1986 for Artemide TOLOMEO is considered by many to be an icon of modern Italian design. A perfect blend of sleek design and functionality, this masterpiece is still popular among many even even after nearly three decades of its first appearance.
TMM Floor Lamp – Santa & Cole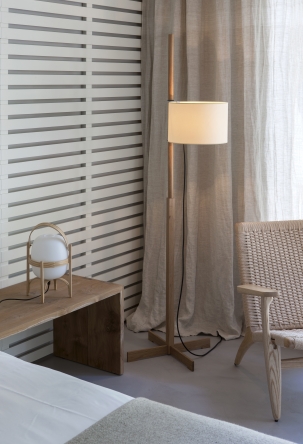 Designed by Miguel Mila in 1961, the Santa&Cole TMM Floor Lamps is the most celebrated piece by one of the masters of Spanish design. The winner of Spain's ADI-FAD Critics Award in 1962, TMM has a cross-shaped base that supports a square shaft which becomes circular in the middle, allowing the shade to be moved up and down (and around) the top half of its double-tiered stem controlled by – "a rubber band"..simply ingenious!!
AJ LAMP – LOUIS POULSEN
Another iconic design classic, the AJ Floor Lamp was designed in 1960 by Arne Jacobsen ,Louis Poulsen for the SAS Royal Hotel in Copenhagen. Five new colour variants were introduced with the 50th anniversary of the launch of the AJ family floor lamps. The simple, clean lines makes this floor lamp work equally well alongside traditional, retro or modern furniture. The adjustable spun steel shade is painted white on the inside to give a soft, efficient light.