Top Staircase lighting ideas
While designing staircase lighting, the structure, purpose and final effect of the lighting has to be kept in mind. Staircases stand out as a unique functional element in a given space. When lit correctly, staircase lighting, adds an aesthetic feature be it in an office, a commercial space, retail store or a residence.
Staircase lighting is quite common in the average residence and if done correctly it can make a staircase look interesting and safer in the dark. Before designing a staircase lighting application, consider the design and structure of staircase, its finish and texture as all this matters. Staircase is a central point of a home, which connects areas and people. So, it should be utilitarian, sculptural, and well lit.
Lighting on staircase is not only for décor, but also most importantly, it serves a safety function too. So, remember that glare should be minimum while using interior lighting, and simultaneously it should enhance the area's beauty and softness.
Here are some awesome staircase lighting ideas to get you started on your project.
When lighting a staircase, the first thing to think about is installing wall recessed stair lights. This may provide a wonderful wow element to stone stairs or more traditional runner stairs. In this scenario, recessed lights are situated higher here to provide a wash of light across the staircase. These can be placed on alternate stairs, or in skew fashion or even on one side of the stairs.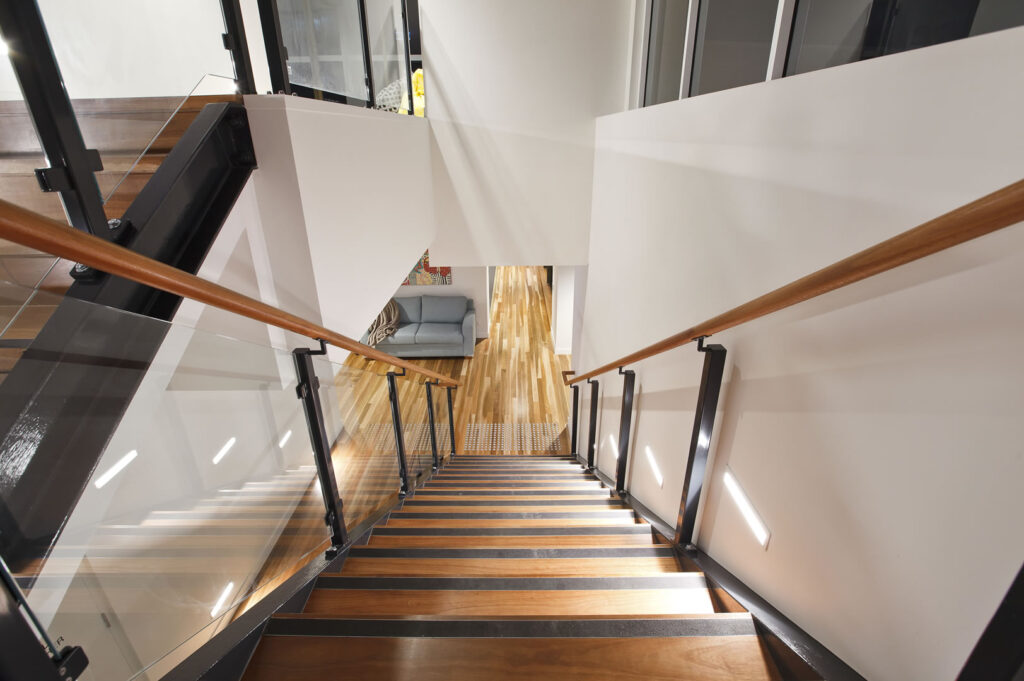 Another way of lighting stairs from wall is to have a tiny fixture on every other tread that is intended to wash light across the tread. They are placed closer to the steps for a better skimming effect across the tread.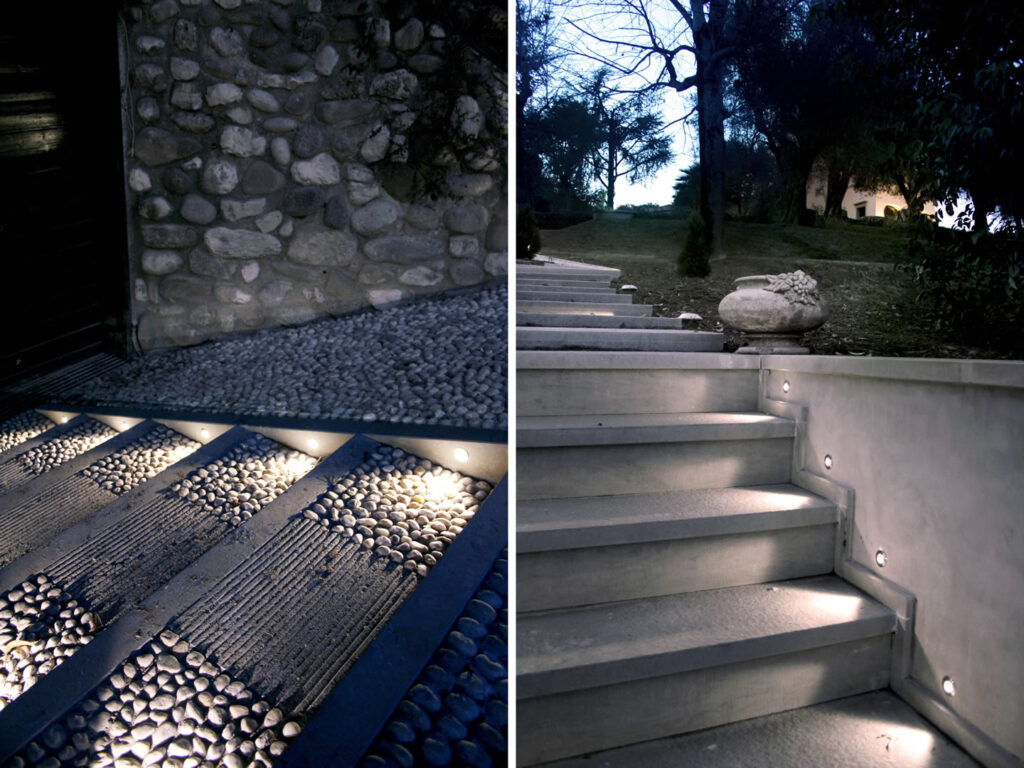 Creating a niche or series of niches, as illustrated above, gives a beautiful effect with a lot of impact instead of a wall light. These can be lit with linear profiles or even with mini downlights to create a halo around the objects in the niche.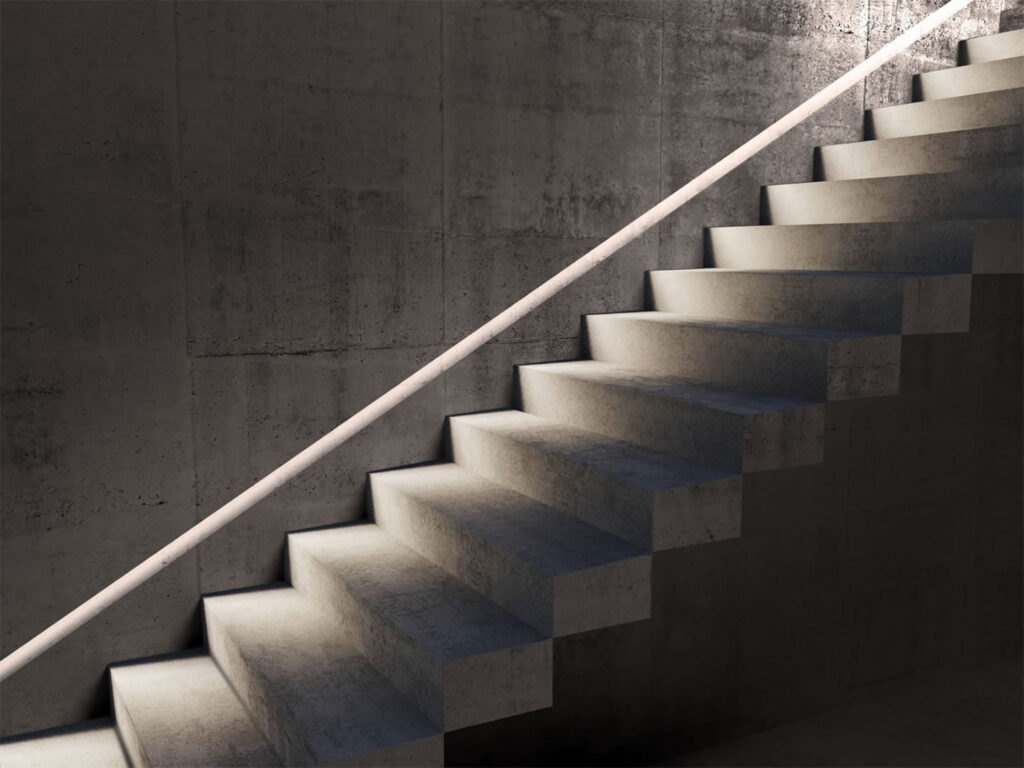 The light source for open "floating" staircases can be recessed beneath each tread. The linear LED strip in aluminium profile recessed into the underside of the stair is completely unnoticeable when not illuminated. It creates a lovely gentle floating effect when lighted. This illuminates the stairwell below, as well as creates beautiful shadows / patterns under the stairs.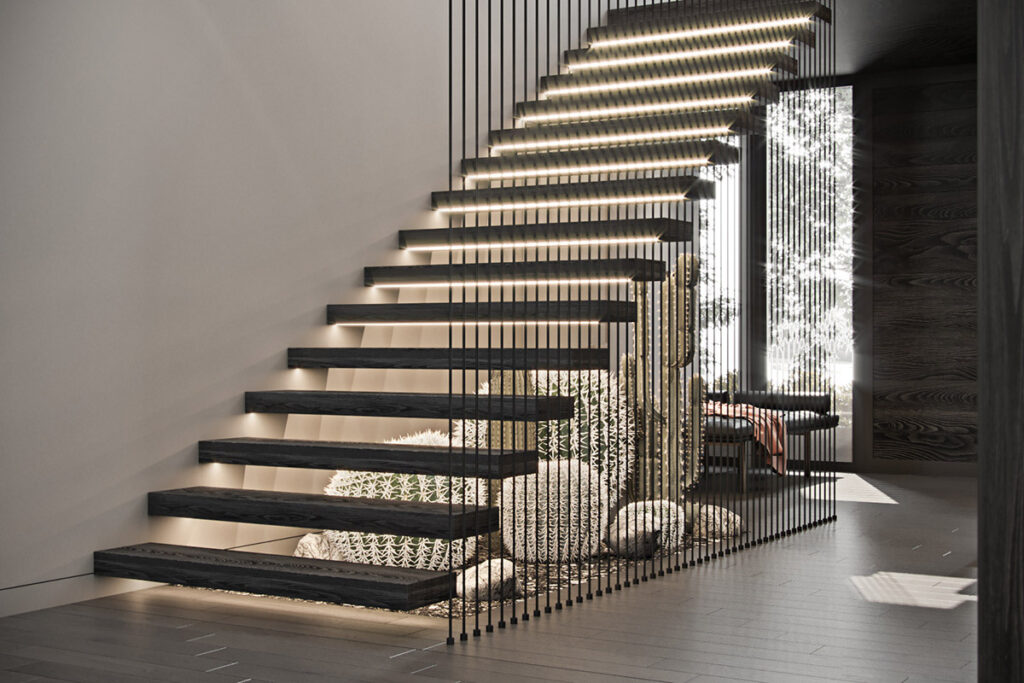 Wall texture behind a staircase is an excellent way to highlight the changes in lighting. A linear LED profile can be used on either side or a wall grazer on top to maximize its impact. This not only highlights the height of the building, but also creates a silhouette of the staircase.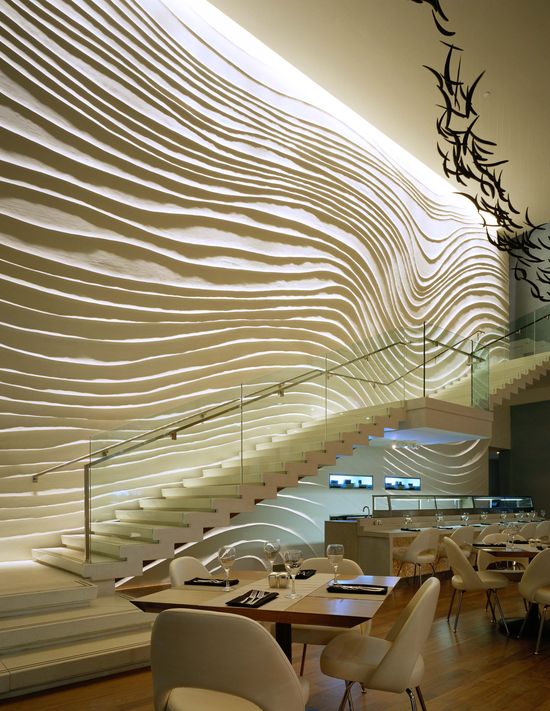 Another approach to light a textured staircase is to use uplight on the steps to draw attention to the wall. Narrow streaks of light creates interesting pattern on the wall accentuating the staircase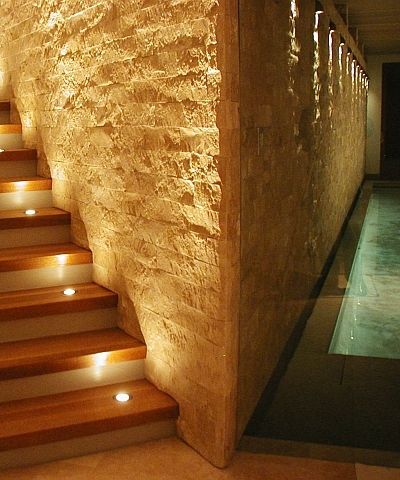 For dramatic effects, recessed LED strip on either side of the staircase to take you step by step up the stairs. Alternatively, RGB strip profiles can be used to provide a colour changing option for added fun. This will adds a playful twist to your stairwell lights.